Humber Lakeshore
The project team designed and built an interactive campus installation to be on Display for Culture Days. Using an open and flexible curriculum, the local community had an opportunity to engage in our design process. The installation is intended as a tactile expression of what a 21st Century campus might look like, taking over marginal spaces and turning them into learning and social spaces for students, while creating better circulation. The stairs of this pavilion lines the somewhat abandoned northern side of the campus to the raised walkway and central courtyard of the campus. We are inspired by Robert Stone's statement that every community needs a burnt-out house, where the kids go and play. This kind of de-programmed space is essential to the lives of students As a pavilion, it was constructed as both a circulation pathway and a public space where summer students could repose, and occupying the square in a different way.
The pavilion was designed and constructed on site by a group of summer students at through an affiliated Humber summer studio course. Here, the design and construction process overlapped, as designs were represented through full-scale mock-ups supplemented by sketches.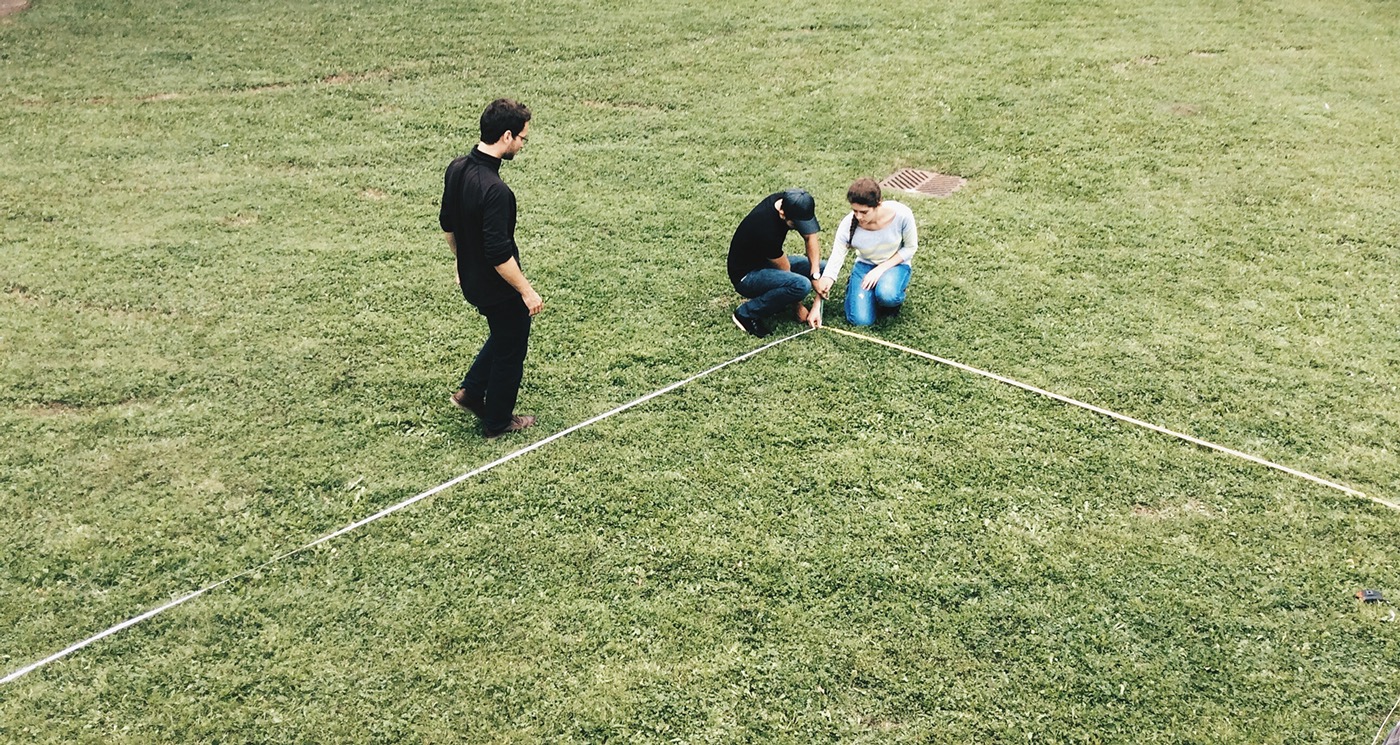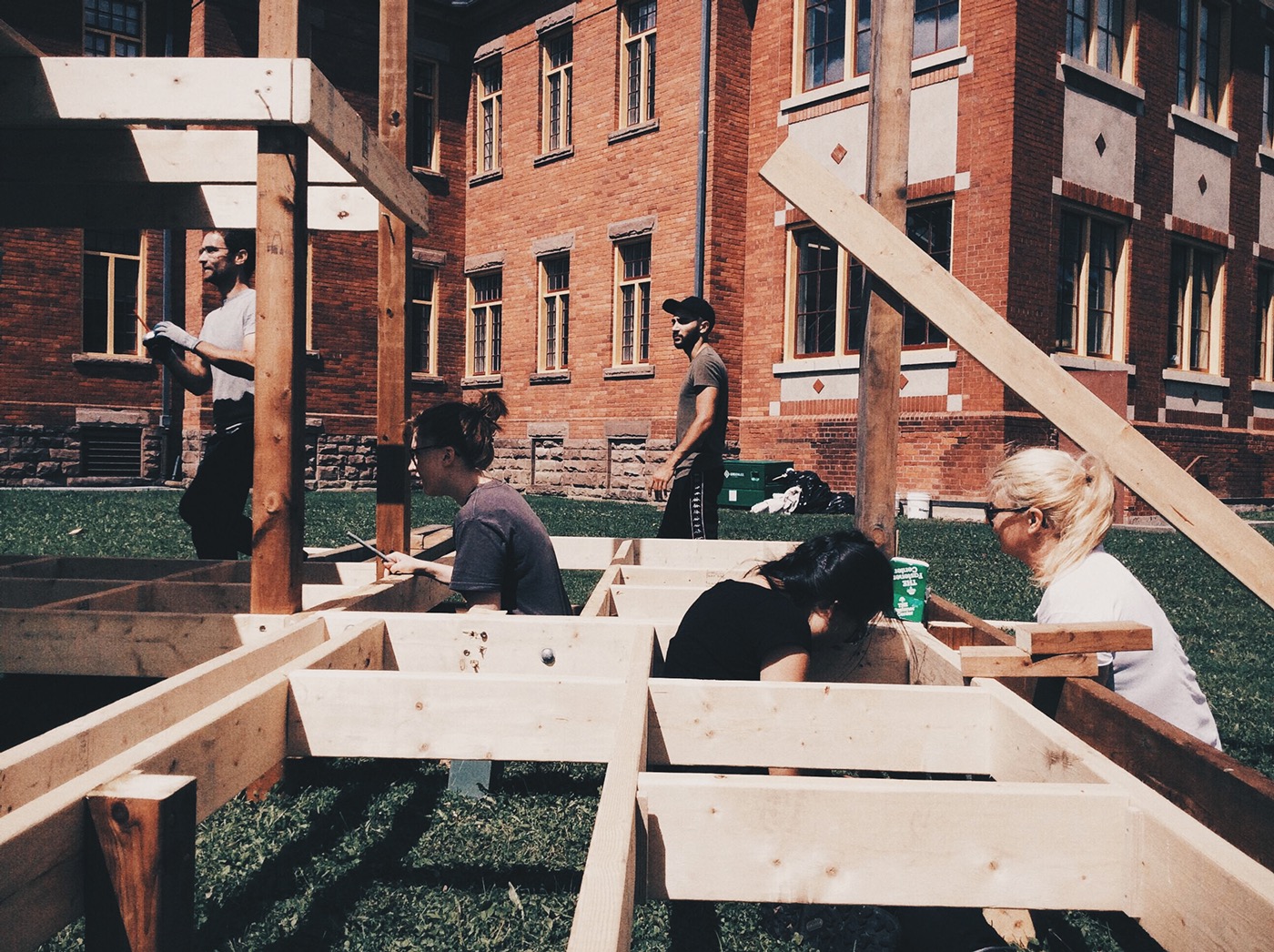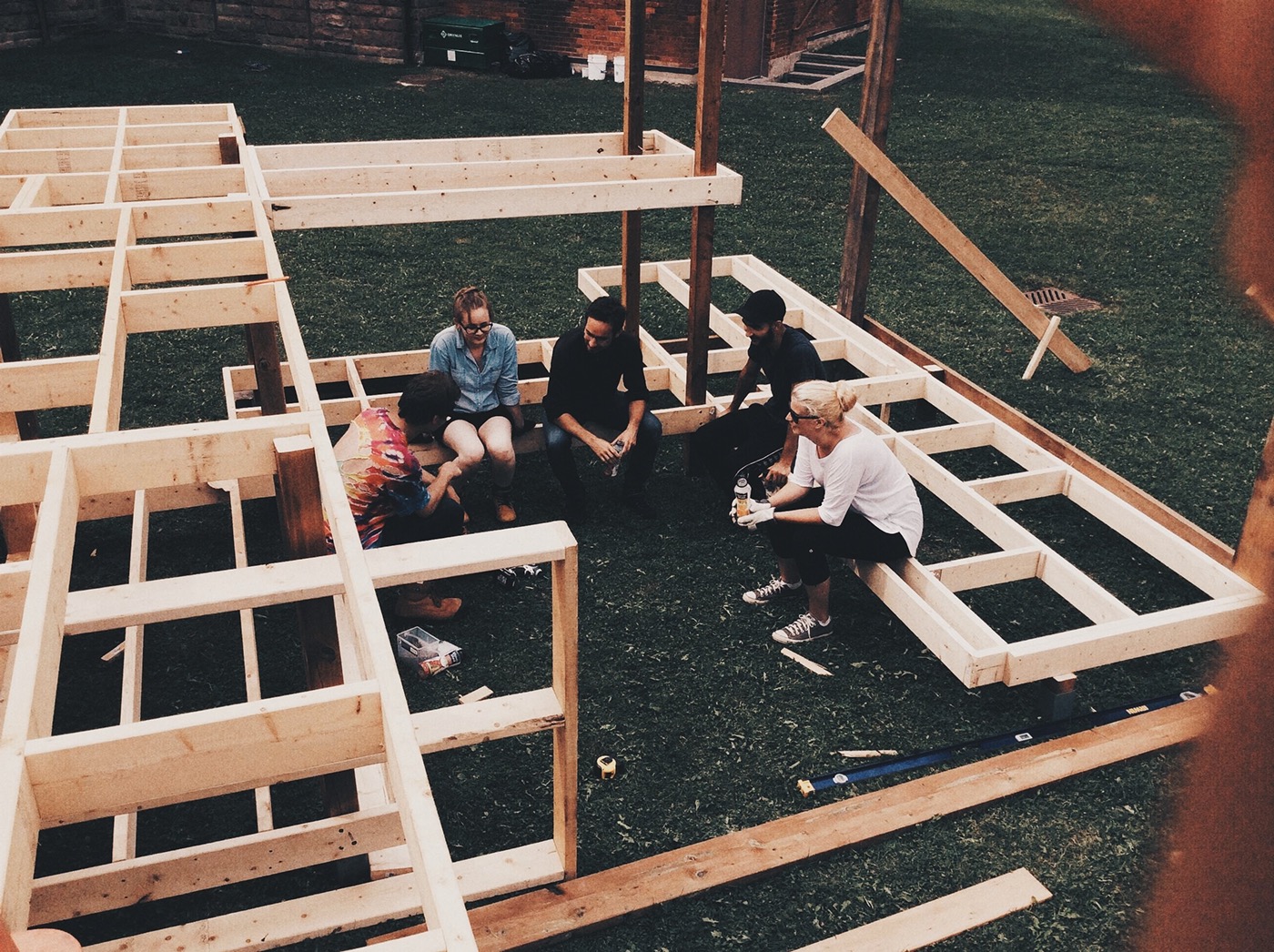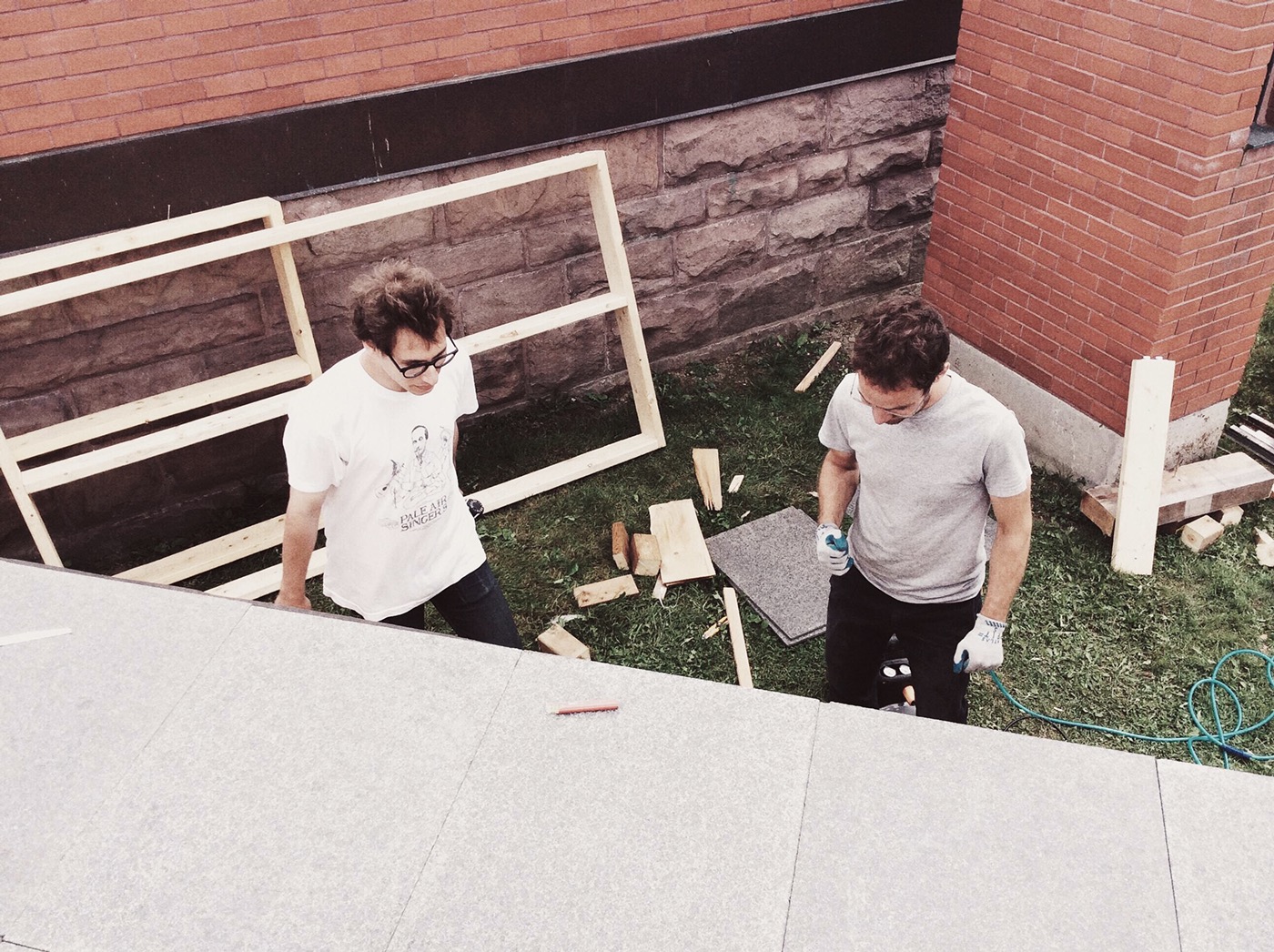 Project Team: Marcin Kedzior, Craig Crane, Hilary Bonnell, Joshua Sam-Cato, Josh Silver, Karly Cable, Nicole Fedorchuk, Rami Dawood, Robbie Tarakji, Saksham Sharma, Tings Chak, Victoria Cardoso.